About
Dedicated to Your Health
Utilize Delivery Services from Your Local Pharmacist
Wouldn't it be nice if you could have your prescriptions delivered to your home? Biloxi, MS residents can do just that when they utilize our delivery services. Woolmarket Pharmacy is your local pharmaceutical company & gift shop. We provide a fine selection of home health care products, and home decor & unique gift items. You'll find that our prices are affordable and our pharmaceutical services are second to none. We still provide you with the medicine that you need when you need it the most. Are you still looking for holiday shopping items that you can't find anywhere else? Visit us to browse gift items that are sure to please your friends and family.
Get Your Prescriptions Fast
The beauty of using our services includes being able to get your prescriptions refilled fast. We are happy to offer online medication refilling services to those who have difficulty leaving their home, or they are just extremely busy. You can use our mobile app to refill your prescriptions from anywhere at any time. All you need is an Internet connection, and you can easily scan your vial of medication. If you don't see a service listed that you require, you can always ask us about it. Our goal is to provide you with 100% customer satisfaction with all of our services.
We Offer the Following Services on a Daily Basis:
Pharmacy Delivery Services
Prescription Refill & Drug Services
Medicare Services
Vitamins and Supplements Delivery
Foot Care
Hair & Skin Care Products
First Aid & Diabetic Products
Text Notifications
Additional Services
Greeting Cards
My Community Pharmacy Mobile App
Text Notifications
Gift Shop
Dollar Section (includes cleaning and other house supplies and necessities)
Vitamins
Prescription Refills
Local Delivery
Covered Drive-Thru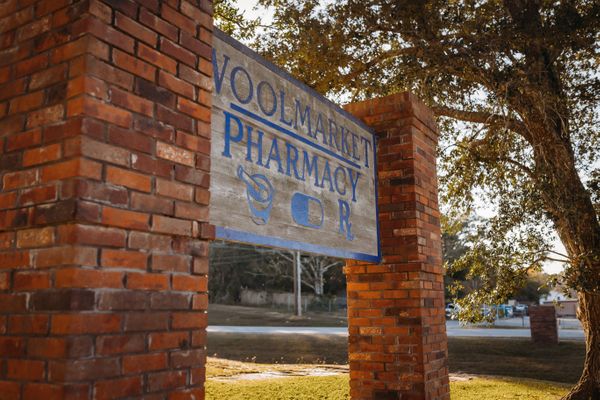 Contact Us
Contact us to refill your prescriptions and ask questions about medications. We welcome your questions and are more than happy to provide you with all of the information you require.
Woolmarket Pharmacy was built upon our founding principle that each patient deserves personal, professional care and low-cost prescriptions. We are proud of our ability to quickly and accurately fill your prescriptions and handle other medical needs.
The pharmacy is located on Shriners Boulevard in Woolmarket and is the area's first pharmacy. In addition to prescriptions, Woolmarket Pharmacy offers greeting cards, a full line of over-the-counter items and unique gift items. We have served the area since 2000 and look forward to many more years of service.